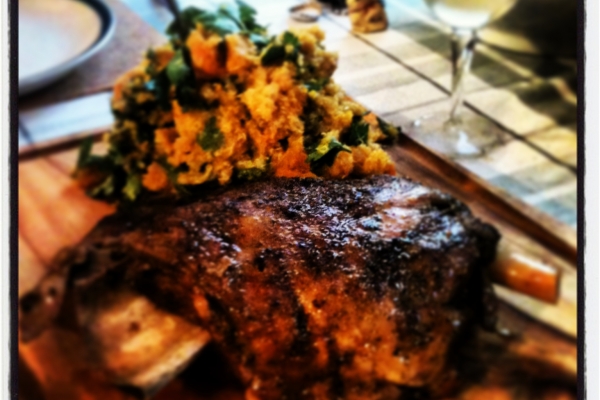 written by ByronBay Admin at 2016-07-28
Slow-cooked lamb shoulder
Ingredients 
2 brown onions, sliced

4 rosemary sprigs

3 bay leaves

1 litre chicken stock

1 lamb shoulder, bone-in (approximately 2 kg)

12 pearl onions, with stalks attached

8 small bulbs of garlic



Method
Preheat oven to 150°C.
Season the lamb shoulder very heavily with lots of salt and pepper and place it in the baking tray skin-side up. Cover the lamb first with a sheet of baking paper, then use a large sheet of foil to cover the top of the lamb and around the baking dish. Place in the oven for the next 6 hours.
Carefully pull out the lamb, turn up your oven to 220°C or as high as it will go, un-wrap the foil and take away the baking paper. Back in it goes for the final half hour to give you a nice crispy skin.
Once it's ready, the lamb should be so soft that you can carve it on your Byron Bay Chopping Board, and enjoy!