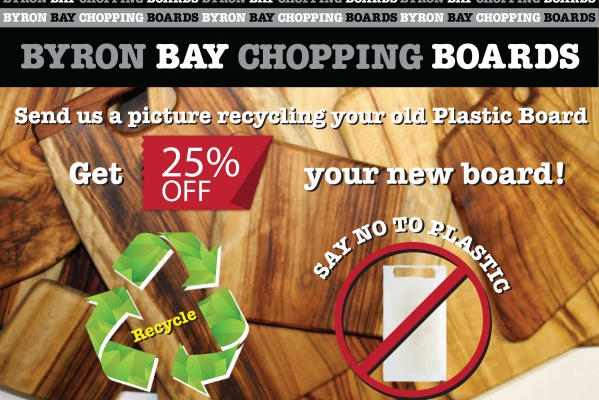 written by ByronBay Admin at 2018-08-02
Have you started seeing the biggest supermarkets deterring the use of plastic bags? Australia's finally taking their plastics seriously! We at Byron Bay Chopping Boards believe we can help the cause as well! 
We love the environment and would request you to do so as well. If you can send us an email, tag us on Facebook/Instagram with a picture of you recycling your old plastic board, you get a whooping 
25% off EVERY ITEM ON THE BYRON BAY CHOPPING BOARD WEBSITE!!!