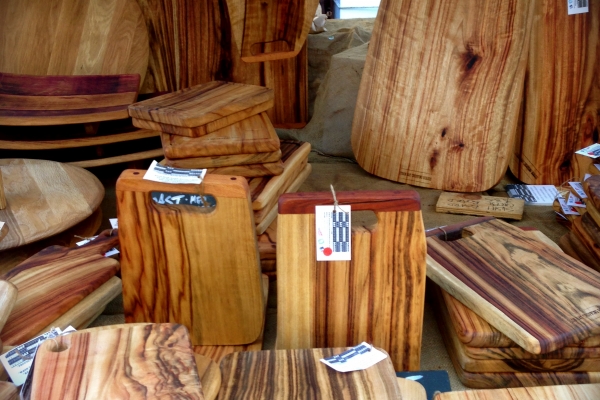 written by ByronBay Admin at 2019-03-04
Which is the best chopping board to use?
The popular belief is that porous wooden surfaces allow for more bacterial absorption, making them more hazardous to our health than plastic options. But what this theory doesn't consider is the fact that when we use plastic cutting boards, our sharp knives will create cuts and grooves in the material where bacteria like to hang out.
It is true that bacteria will be absorbed into wooden surfaces, but they will not multiply and will eventually die off. In addition, manual cleaning tends to be quite effective for wooden cutting boards. However, the study found that "more bacteria are recovered from a used plastic surface than from a used wood surface."
Another study out of the University of Wisconsin showed that wooden cutting boards outperformed plastic ones when they came into contact with dangerous bacteria like Salmonella, E.coli, and Listeria.
And while a brand new plastic cutting board can easily be disinfected, one that's covered in knife cuts is practically impossible to disinfect completely, either by hand or with help from a dishwasher. That means that many home cooks are unknowingly using contaminated surfaces over and over again.
The good news is that with an increased focus on sustainability and natural materials, wooden cutting boards are making a comeback. They last longer, keep knives sharper, and are often produced by small, craft-oriented businesses. If you've been loyal to the plastic kind, it might be a good time to invest in some high-quality wooden cutting boards to ensure the health of your family.
 Give them a little Board Care Oil every now and again to protect them