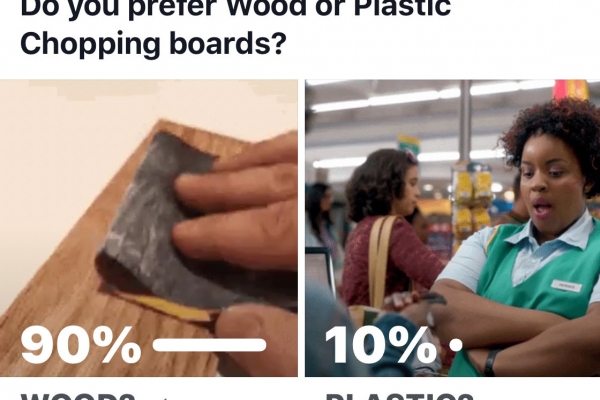 written by ByronBay Admin at 2019-07-05
We asked our customers Which Chopping Board is better? Wood or Plastic?
And the results were quite amazing 90% said they prefrerred wood as it is anti bacterial, eco friendly and a natural product.
One person even sited the The New Zealand Consumers Institute tested all sorts of cutting boards for bacteria. 
Plastic was by far the most disgustingly dirtiest.
Wood the safest.
Wood is more hygienic. Plastic harbours and proliferates more bacteria. And wood is so much more pleasant to work with.
There is a study from University of Wisconsin "Actually, plastic tends to be the yuckiest kind of cutting board, according to research by the University of Michigan and another study done by the University of Wisconsin. Every time you use one, the knife leaves tiny little cuts in the plastic. This makes a nice home for bacteria to grow in."