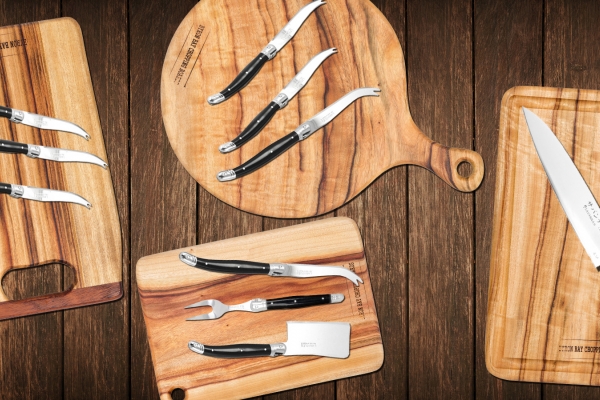 written by ByronBay Admin at 2016-02-11
Whether you are after a board as a gift or getting it for your kitchen, sometimes you feel like there is something missing, and you would like to add something like a amazing cheese or chefs knife to make it even better!
Now you can find the perfect match for your byron bay chopping board.
We have selected the best Laguiole cheese knife set, to make that cheese board even more special.
And we have the best selection of Japanese double bolster forged knives to complete your BBQ set.