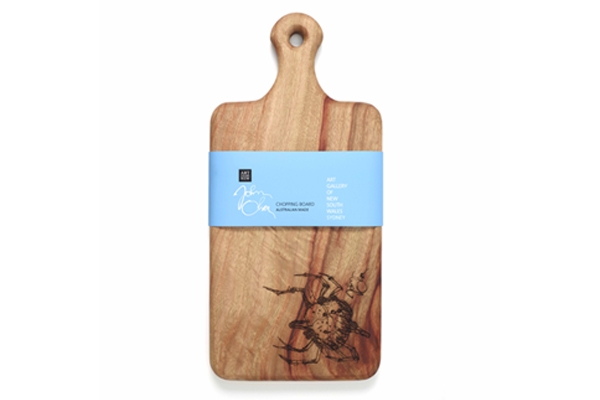 written by ByronBay Admin at 2017-04-26
In collaboration with the Australian artist winner of the 2005 Archibald Prize, John Olsen and the Art Gallery of New South Wales we developed an amazing chopping board engraved with one of the artist's most beautiful sketches from the book 'A Recipe for art'.
Born in Newcastle in 1928, Olsen embarked on his first overseas trip in 1956. He has used mediterranean cuisine, 'the cuisine of the sun', fresh, seasonal produce and its preparation as central inspiration to his life and a key ingredient in his creativity and his art, from his famous paella paintings to lively sketches in his diaries. His life and art have been strongly influenced by place, food and friendship.
'A recipe for art' embarks on the journey of Olsen's passion for cooking and drawing on his local environment in his art practice and cooking.
The exhibition opens at the Gallery on 10th March and you can purchase the board at the Gallery Shop or online HERE.
For more information:
Link to the Art Gallery of New South Wales website: https://www.artgallery.nsw.gov.au/ 
Link to the full Olsen range: https://www.artgallery.nsw.gov.au/shop/list/john-olsen-exclusive-homewares/